The airframe structure is made up of millions of constituent parts designed to withstand aerodynamic forces and imposed stresses. At Sigma, we manufacture a comprehensive range of welded and mechanical airframe fabrications & sub-assemblies, from small filters and large heat shields to firewalls, track cans and wingtips. Our scope of welding options also includes oxy-acetylene, roll spot & seam and hand TIG, as well as bench, jig and wet assembly.
Capabilities
Aluminium Welding
Hand TIG Welding
Oxy-Acetylene Welding
Roll Spot & Seam Welding
Titanium Inert Gas Welding (Chambers)
Bend & Jig Assembly
Welded & Mechanical Assemblies
Wet Assembly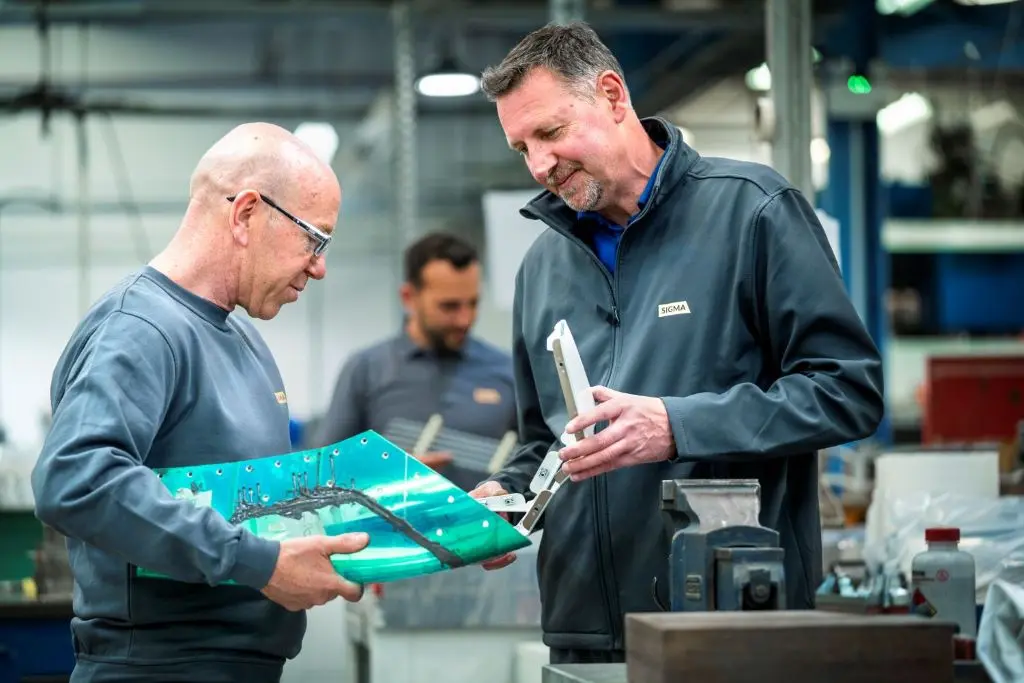 Sigma's highly skilled coppersmiths and fitters have the tools and techniques to produce an extensive range of fabrications, whether for intricate airframe fabrications or standard sub-assemblies. Our teams also work with a wide range of materials, including aluminium alloys and stainless steels to titanium, Nimonic alloys and Inconel, to deliver precisely fabricated, high-quality assemblies to our aerospace customers.
Applications
Anti-ice Assemblies
Diffusers
Electrical Ladders
Exhausts
Firewalls
Fuel Filters & Strainers
Light Surrounds
Plenum Chambers & Vent Tanks
Pressure Bulkhead Assemblies
Tie Rods
Track Cans & Wing Tips
In addition to being Nadcap approved, our fully accredited in-house laboratory and level 3 technicians perform various procedures, including electrical bond testing.
Contact Sigma
For more information or to find out how Sigma can work with you to meet your airframe fabrication & sub-assembly requirements, please contact our sales team.