Sigma uses precision-engineering technology to produce a range of airframe sheet & machined details to meet the scope of the complex specifications and strict requirements of our customers.
Sheet & machined detail parts are singular items that start the form of the airframe structure and its associated systems, such as fluid conveyance and a range of cleats, brackets, ribs, adaptors, end fitting and more.
With over 40 years of experience, we supply profiled sheet details and machined components to major OEM and Tier 1 companies. Our integrated supply chain and additional manufacturing footprint in China also allows us to offer customers low-cost solutions for all stages of the product life cycle.
In addition, we continue to invest in modern CAD/CAM and CNC machine tool technology to ensure that we maintain the highest standards of quality while also providing our customers with a competitive offering.
Sheet Details
Across the UK & China, we have comprehensive sheet detail forming and manufacturing capabilities.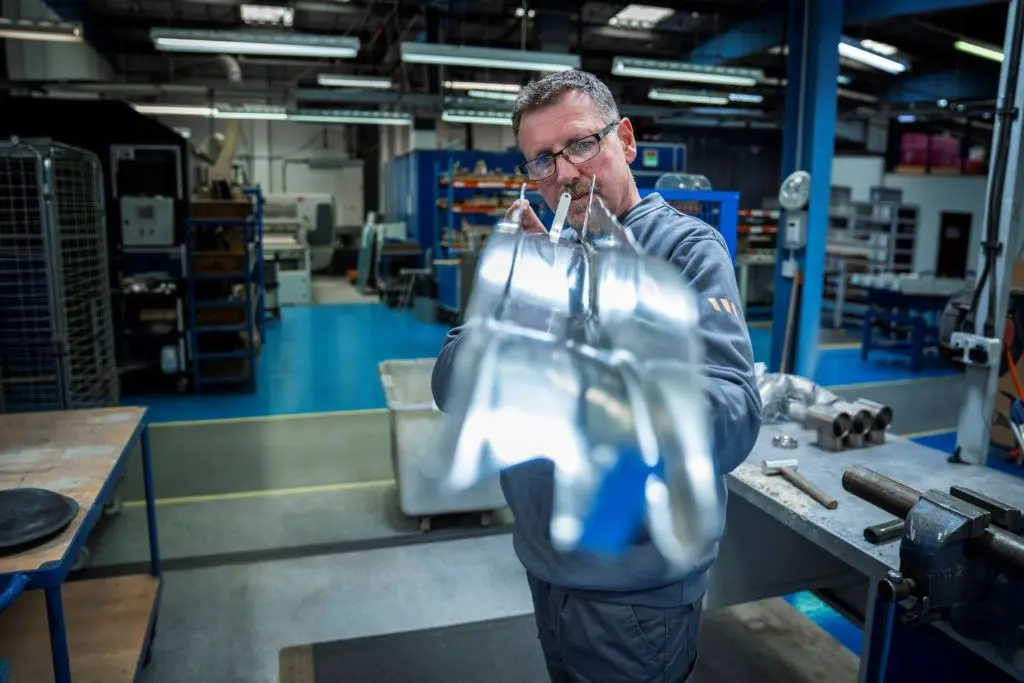 Capabilities
250 Tonne Dual action Hydraulic Presses
Cold Forming
CNC Router 3m x 1.5m
Multiple press brakes
Stretchers & Shrinkers
Applications
Brackets
Cable Supports
C-Class
Deep Drawn Pressings
Direct Line Feed (DLF)
Fairings & Shrouds
Ribs & Intercostals
Top Hat Sections
Machined Details
We have over 55 CNC machining centres in the business with access to a broad network of approved suppliers for associated support and non-core special-process.
CNC Turning
CNC lathes, chuck or bar fed
Live tooling with C and Y axes
Max chuck diameter 10″ (250mm)
Sliding head machines for higher volume production
Tolerances to +/- 0,005mm (.012mm)
CNC Milling
Upto 5 axis capability
Max size 1000 x 1500mm
Pallet change
Tolerances to +/- 0,005mm
Vertical and horizontal machining centres
Applications
Adaptors
Brackets
Diffusers
End Fittings
Ferrules
Intakes
Plates
Ribs
Contact Sigma
For more information or to find out how Sigma can work with you to meet your sheet & machined detail requirements, please contact our sales team.