Sigma provides a range of specialist heat treatments and surface treatment solutions for the aerospace industry. For over 20 years, we have continued to gain long-standing relationships with leading OEM and Tier 1 companies, fulfilling the stringent requirements of AMS2750 and Nadcap.
Surface Treatment
Surface treatments provide components with long-term protection to improve the surface of parts. It also ensures the provision of optimal protection against corrosion and other environmental factors throughout their life cycle.
Our Nadcap approved surface treatment facility houses essential treatment such as:
Acid & Alkalike Cleaning
Alocrom 1200 Chemical Conversion
Chemical Cleaning
Chromic Acid Anodising
Stainless Steel Passivation
Stainless Steel Pickle
Oxygen Cleaning
We also have an internal paint shop equipped with spray booths and paint overs for dry film lubricants, primer and top-coat applications. Both our surface treatment facility and paint shop have accreditations in AS9100 Rev D, ISO 14001 and Nadcap Chemical Processing.
Heat Treatments
Using heat treatment in the aerospace industry relieves stresses within metals and alloys, such as aluminium and stainless steel, to increase surface hardness, enhance overall strength and improve temperature resistance.
Sigma's facilities manage a variety of component sizes to exacting standards, including AS9100 Rev D and Nadcap accreditations to produce reliable results. Our heat treatment processes located close to the presses manage the annealing and stress relieving of the parts. As a result, the parts can immediately move between the oven and the press for an optimised and better-finished product.
Our Nadcap approved heat treatment processes include:
Case Hardening
Precipitation Hardening
Solution Treating
Stress Relieving
Super Annealing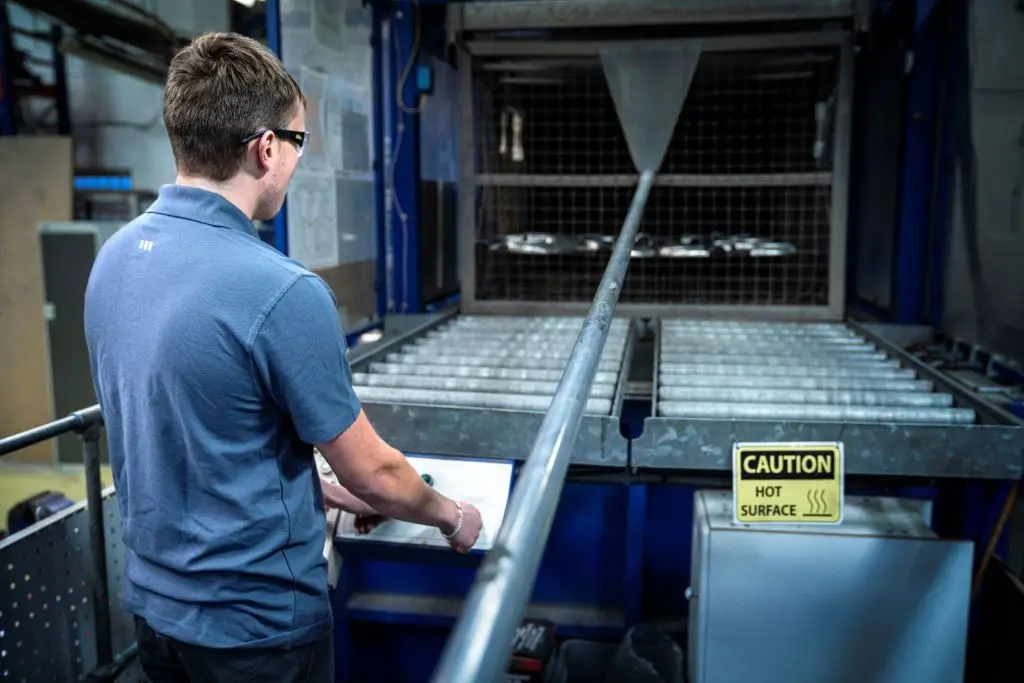 All our high-end processes are complemented by our Nadcap accredited, in-house laboratory facilities providing a variety of testing procedures as well as quality monitoring.
Contact Sigma
For more information about how our aerospace surface and heat treatments services can benefit your project, please contact our sales team.